Futurebiotics The 30 Day Beauty Secret For Radiant Healthy Appearance, 30 Packets
₦10,050.00
Description
Shipping
Size Guide
Vendor Info
More Products
Description
Product description
This has been the mission of Futurebiotics since 1984.
For over 30 years, Futurebiotics has been dedicated to designing and manufacturing products based on the latest science and research for good health and recognizes the importance of developing a healthy lifestyle through a comprehensive regimen of diet, exercise and nutritional supplementation. Whether it is America's favorite and best-selling Hair, Skin & Nails beauty multi-vitamin; our premium line of vegetarian, condition-specific supplements; our certified organic specialty products; or our basic nutrition supplements that have withstood the test of time, Futurebiotics provides real health solutions.
30-Day Beauty Secret
The secret to natural beauty lies deep within you. Your body requires essential building blocks to support the supple skin, lustrous hair and strong nails you desire. That is why the most effective beauty treatment you can give yourself is the glowing good health of superior nutrition – the kind of nutrition provided by The 30-Day Beauty Secret.
Age-defying antioxidants
Comprehensive multi-nutritional formula
The secret to a radiant, healthy appearance
The 30-Day Beauty Secret is a radical concept in total body nutrition that provides you with an unprecedented blend of special nutrients to nurture your most precious gifts: your health and vitality. In today's hectic world, stress, environmental pollution and internal toxins all take their toll. Cosmetic cover-ups cannot correct dietary deficiencies and support your inner beauty. The 30-Day Beauty Secret can.
This comprehensive, multi-nutritional formula includes two advanced formulas in each daily packet that work to replenish those nutritional reserves the body loses through time. Together, these exclusive formulas have been engineered to include all the many essential vitamins and minerals the body requires combined with a special blend of herbs and other nutrients. The 30-Day Beauty Secret also features age-defying antioxidants, including Green Tea extract, Alpha Lipoic Acid and Grape Seed extract; along with Silica, which plays an important role in the body's production of collagen; effective amounts of Keratin, Collagen and Gelatin that help nourish skin and nails and help tissues maintain elasticity; and Calcium to help strengthen bones, teeth and nails.
Our Mission
Since our early beginning in 1984, Futurebiotics has been committed to "Creating a Healthier Future" by helping our customers lead healthier lives through better nutrition. After more than 30 years, that is still our commitment. This comprehensive and meticulous commitment to product integrity assures that you can be absolutely con­fident that when you choose a Futurebiotics product for yourself and your family, you are choosing the very best nature, and Futurebiotics, has to offer
GMP – Certified Manufacturer
Futurebiotics supplements are manufactured in our own GMP-certified facility located in the United States, and operates under the jurisdiction of the Food and Drug Administration, which includes regular FDA on-site facility inspections to verify adherence to all US supplement
manufacturing regulations. Such adherence to all required Good Manufacturing Practices (GMPs) and established Standard Operating Procedures (SOPs) ensures the potency, identity, purity, and disintegration of all Futurebiotics products.
That's why Futurebiotics manufactures their own products – having complete
control over the products we're making
and you're taking is not something we're willing to trust to anyone else.
Quality Pledge
Futurebiotics never compromises product quality and integrity. That's why each supplement starts with the finest ingredients. Futurebiotics laboratory expert's research, evaluate, and test all raw materials under strict, established procedures, rejecting any material that does not meet our stringent specifications. In addition, each Futurebiotics supplement undergoes intense scrutiny and must pass numerous tests during the manufacturing and packaging process to ensure our customers' get the highest quality products possible.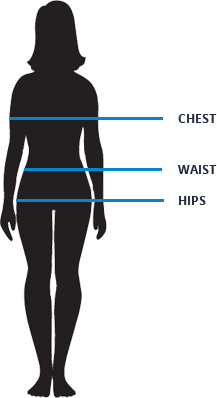 | size | chest(in.) | waist(in.) | hips(in.) |
| --- | --- | --- | --- |
| XS | 34-36 | 27-29 | 34.5-36.5 |
| S | 36-38 | 29-31 | 36.5-38.5 |
| M | 38-40 | 31-33 | 38.5-40.5 |
| L | 40-42 | 33-36 | 40.5-43.5 |
| XL | 42-45 | 36-40 | 43.5-47.5 |
| XXL | 45-48 | 40-44 | 47.5-51.5 |