Neocell Super Collagen+C (Type 1 & 3) – 250 Tablets
₦12,050.00
Description
Shipping
Size Guide
Vendor Info
More Products
Description
Support healthier looking skin' stronger ligaments' and more with NeoCell Super Collagen + C!
NeoCell Super Collagen + C is formulated to provide you with collagen types 1 & 3' which supports the various connective tissues within our body; connective tissue includes our skin' ligaments' tendons' and more. Now' while we are very young' our bodies produce collagen naturally. But as we age' collagen production slowly drops. Many believe that this plays a role in the declining appearance of our skin as we age i.e. skin that is less pliant' less firm' less smooth' etc.
Therefore' by providing our body with collagen' NeoCell Super Collagen + C is formulated to potentially stop and reverse these adverse effects.
NeoCell Super Collagen + C also features vitamin C' an essential vitamin which recent studies have suggested plays a crucial role in connective tissue health. Bascially' in order for our body to produce collagen' it requires adequate levels of vitamin C as a precursor. This means that NeoCell Super Collagen + C gives your body collagen directly' while also giving it what it needs to produce collagen naturally on its own.
Additionally' not everyone may know that supporting proper collagen levels may result in supporting healthier hair and nails. This means that if you decide to take NeoCell Super Collagen + C to support healthy looking skin' you may also be supporting the look of your hair and nails.
The type of collagen formulated into NeoCell Super Collagen + C is a very bioavailable version' meaning that this crucial ingredient can be absorbed by our body very easily' potentially optimizing the effects.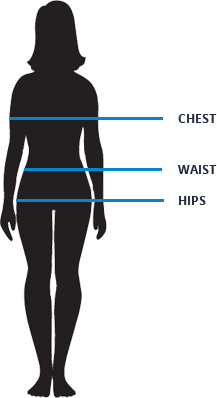 | size | chest(in.) | waist(in.) | hips(in.) |
| --- | --- | --- | --- |
| XS | 34-36 | 27-29 | 34.5-36.5 |
| S | 36-38 | 29-31 | 36.5-38.5 |
| M | 38-40 | 31-33 | 38.5-40.5 |
| L | 40-42 | 33-36 | 40.5-43.5 |
| XL | 42-45 | 36-40 | 43.5-47.5 |
| XXL | 45-48 | 40-44 | 47.5-51.5 |