Vagina Tightening Gel -Reduce Wide And Loose Vaginals
₦3,350.00
Description
Shipping
Size Guide
Vendor Info
More Products
Description
Product Description:
Uterus Healing Vagina Tightening Gel by A2Z Ancient Herbs is a very effective remedy for vaginal dryness, irregular lubrication, excessive lubrication, excessive discharge and wetness and other related problems faced by women. It Tightens vagina naturally and provides a natural lubrication.
See Leaflets for details
Main Ingredients:
Kuh-seng,Stemona,Fructus cnidii, Poria cocos, Carthamus tinctorious ,Aloes, Borneol,Propolis,Motherwort.
Dose:
1.One tube per night, for 18 consecutive days for a course of treatment.
2.After the insertion of gel DO NOT have sexual intercourse. If you choose to have sexual intercourse you must use the gel either 1 hour before sex or 1 hour after sex.
3.Vagina Rejuvenation Gel can be used on a daily basis.
Directions for use:
1)Clean the vulva before bedtime, lying down and raise the hip.
2)Remove the protective cap of applicator and gently insert the pre-filled applicator into the vagina at least 7cm deep.
3)Squeeze the plunger until the gel is delivered.
4)Take out the applicator out of vagina.
5)Keep hips raise 5-10 minutes to give the gel time to be absorbed.
Primary Benefits:
Tightening vagina naturally
Eradicate vaginal dryness problem
Contract and reshape the vaginal walls
Dispel abnormal odour
Kill bacterial and remove inflammation of vagina
Restore the suppleness
Improve natural lubrication of vagina
Dispel unpleasant odour of vagina
Reduce excessive mucus
Release oestrogen and stimulate female vagina
Give more pleasure and comfort for sexual life
Other women sexual problems and fertility issues
Cautions:
Vagina insertion only, not for oral use.
Do not use during menstrual period & not to be used by pregnant / lactating women.
Safe keep to avoid the reach of children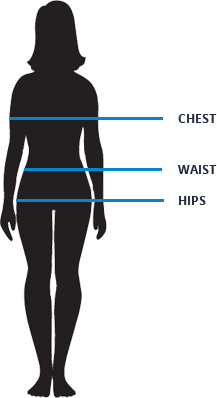 | size | chest(in.) | waist(in.) | hips(in.) |
| --- | --- | --- | --- |
| XS | 34-36 | 27-29 | 34.5-36.5 |
| S | 36-38 | 29-31 | 36.5-38.5 |
| M | 38-40 | 31-33 | 38.5-40.5 |
| L | 40-42 | 33-36 | 40.5-43.5 |
| XL | 42-45 | 36-40 | 43.5-47.5 |
| XXL | 45-48 | 40-44 | 47.5-51.5 |