Description
Shipping
Size Guide
Vendor Info
More Products
Description
This is a female hygiene vagina tightening product made from natural plant such as Honeysuckle,talcum powder, Pearl Powder, BorneolBaiFan Powder and Madura Mountain Root known to be use in the ancient times in Asia for shrinking the size of the vagina.
It help renew cell, tighten vagina, regulate sex apathy, improve elasticity of the vagina and enhance sex sensation, make you feel like a girl within 30 seconds;it stimulate the female hormone and delay aging; it clean the vagina environment, eliminate the toxin from vagina;it regulate the secretion, dissolve the pigmentation color spots on face.
Ingredient: talcum powder, Pearl Layer Powder, BaiFan powder, borneol and plants from Madura Mountain
UsageShould not be used during sex or use one hour before sex.Clean the vagina with a warm water, rinse the stick, then insert to the vagina slowly, rotated for about 30 seconds depending on different personal situation, the longest time is no more than 1 minute! After usage, rinse the item again for next use. It can not be wash too long, otherwise, it would get logged.Keep it in a cool shade place.usage should be in every 3 to 4 days.
Why some of the female feel dry (not all the female)?
Reason: During usage of the tightening stick, the surface of the compact powder will be adhere to the vagina and stimulate it to be tight If feel too tight, the penis has difficult to insert, you can use vagina moisture cream to help it..
Why there is white tiny similar cotton discharged? During usage of the stick, it adhere to the wall of vagina, it absorb mucilage, later they will be discharged with the urine and secretions, and will disappear in a day or 2, use clean warm water to wash your private parts and keep the underpants dry and clean.
For Trichomoniasis itchy, this item has the function of sterilizing, if occurred, use clean warm water to wash your private parts and keep the underpants dry and clean.
Caution: Not to be used by Pregnant women, nursing mothers and during the menstruation period. For external use only, cannot be eaten
Directions for Use:
1. Cleanse hands and the private parts.
2. Relax. Insert 5-6 cm (2-2.5 inches) into the vagina slowly and let it remain for about 15-30 seconds.
3. Then slowly release.
4. When using for the first time, try for a short time only. Length of time may vary for each individual.
5. After several uses, an individual may decide her best timing and frequency.
6. According to the individual condition, when the vagina has discharge and odour, this process can be done every 3 days or a week and will last up to one month.
7. Rinse well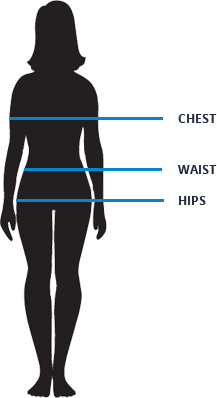 | size | chest(in.) | waist(in.) | hips(in.) |
| --- | --- | --- | --- |
| XS | 34-36 | 27-29 | 34.5-36.5 |
| S | 36-38 | 29-31 | 36.5-38.5 |
| M | 38-40 | 31-33 | 38.5-40.5 |
| L | 40-42 | 33-36 | 40.5-43.5 |
| XL | 42-45 | 36-40 | 43.5-47.5 |
| XXL | 45-48 | 40-44 | 47.5-51.5 |